ECC commissioned TEC Provider – Millbrook Healthcare

What is Technology Enabled Solutions?
Technology Enabled Solutions is any device, equipment, gadget or gizmo that helps to bridge gaps in a person's ability to live the full, independent and fulfilling life they want to. Assistive technology can help many different people in different ways, but for elderly people, including those with a Learning Disability, the main goal is to reduce reliance on other people and care systems and to help them to stay in their homes for longer.
Benefits of Assistive Devices
Assistive technology can help many people in different ways, whether it be someone living with dementia to remember certain things, a stroke survivor to communicate, a visually impaired person to access the internet, or even just a healthy older person to help secure their home.
Assistive devices that are most likely to help an elderly person are usually electronic gadgets. Health can be improved with medication reminders, pill dispensers, and telehealth systems. Independence and comfort might be focused on with virtual assistants, visual and communication aids, and memory aids. Assistive technology can also be used for home safety and security – smart smoke alarms and doorbells, automated lighting and water-overflow devices to name a few.
Do you know enough about Technology Enabled Solutions (TEC) to advise the people that you support? Would the person/your staff team benefit from seeing and trying out some of the equipment?
Is there somewhere that the person could be supported to attend to look at the equipment or could Millbrook Healthcare Group be invited to the service/home to talk about the value of TEC in more detail. You can help the person to be ready for their review discussion, with suggestions of potential apps or pieces of equipment which the reviewer may be able to obtain funding for.
The following information was provided by Millbrook Healthcare, the partner organisation working with ECC to deliver assistive technology solutions to support people to maintain their independence.
Millbrook Healthcare
Technology Enabled Care (TEC) Services, also known as 'assistive technology' or 'telecare', uses the latest technology and innovations to help service users remain safe, comfortable, and independent in their homes. TEC supports people to achieve their personal outcomes and provides peace of mind to family/carers. 
Millbrook Healthcare provides assistive technology services on behalf of local authorities across the UK, including Essex County Council. We have a highly skilled team handling calls from our telecare alarms and a customer service team who prescribers can speak to for support.  
We work with a variety of manufacturers and community partners to provide a range of sector-leading TEC solutions that give service users the confidence to live safely and independently at home 
Millbrook Healthcare uses the CARES catalogue system where prescribers can view a range of available TEC. If TEC is more specific, or additional support / advice is required a referral can be made to the Occupational Therapist based at Millbrook Healthcare who can complete assessments and offer guidance. If prescribers are looking for a specific item of TEC that isn't on the CARES catalogue a Special or Non-catalogue order can be made.  
CARES is continuously being updated as new TEC comes onto the market so it's always worth checking (even if you are familiar with CARES) whether the item you are looking for has been added. 
Contacting Millbrook Healthcare:  
0330 174 2869 (Customer Services) 
Here's just a few examples of the range of TEC solutions that could be considered:
Multimedia alarm clock
The multimedia alarm clock will display the time like a normal clock, there are options for which clock display you prefer. You can easily set alarms to go off at certain times and intervals i.e. Daily, Monthly, Weekly, Yearly. When the alarm time is reached, the multimedia alarm clock will display high quality multimedia content on its full HD screen. This could be a video, audio or an image (or all 3). You are free to add your own media, there is a also an online app to allow you to record videos and take pictures and send them to your multimedia alarm clock over the internet. Media can also be added with a USB drive.  
GPS Watch: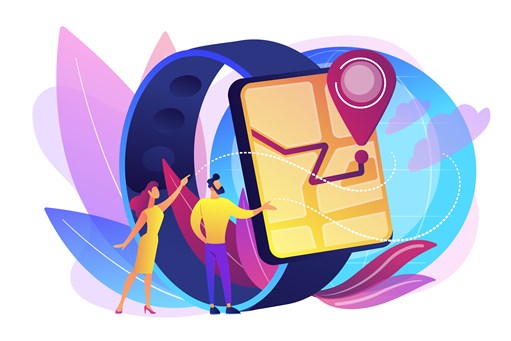 Worn like a watch the GPS Watch is the ideal solution for users who would prefer their personal alarm to be discrete and within easy reach at all times. With a range of features, GPS tracking and reliable communication capabilities, the GPS Watch significantly enhances safer independence. The watch displays the time, date and day display and allows two-way communication like a mobile phone.  
Simplified phone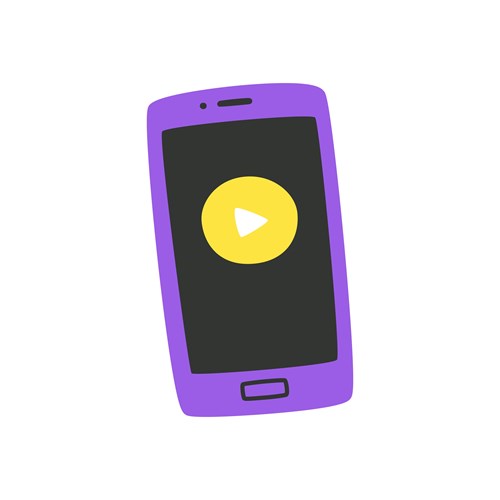 Some people simply don't want the added complications of a modern day smartphone. A simplified mobile handset allows the user to make calls to their pre-programmed numbers (up to 12) and receive calls from anyone who has been given their number. It can be customised with names or pictures, making it a truly personal communication device. And that's it. No complications, no unnecessary functions and no need for lengthy user guides.
Smart display device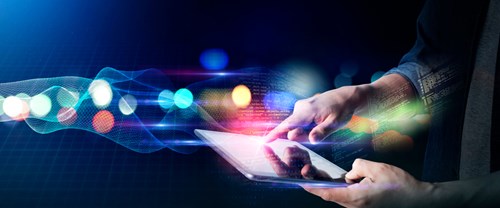 Customise morning routines to wake up with lights and an alarm that plays favourite songs. Glance at the calendar or the news, catch up on a podcast, make video calls to friends and family, set timers, and stream music or series all using just a voice.
Used to set reminders 
Camera can be accessed remotely to allow people to be supported by family / friends 
Can support with communication and reduce social isolation 
Can support with other devices i.e. timers, remote lights etc 
Video calling device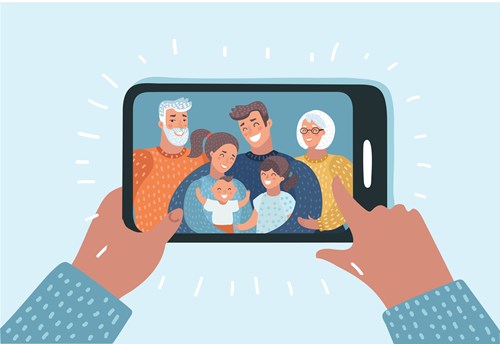 Video calling devices are dedicated pieces of equipment for simple video communication. These make video calling easier for older people and/or those with learning disabilities, than using apps or software on smartphones, tablets or laptops.
Allows communication and social interaction within service users own home.  
Voice activated 
Built in games
Some versions can be used to make calls via Whatsapp
Time and planning device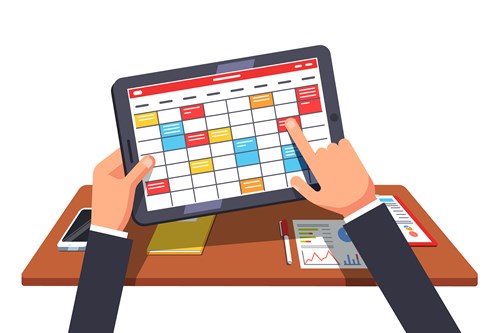 It's a time and planning aid that you simply place where it can be seen within the home.  
Shows the day, time of day, and what activities are scheduled for the day, week, and month.  
It also gives you clear reminders and helps you with checklists 
There is a web service, making it easy for relatives and carers to support remotely, help post activities or check if activities have been performed and acknowledged. They log in to a computer or tablet and add activities or checklists. A Wi-Fi connection is required to utilise this function. 
Last updated: 16/06/2022